What is Hosted PBX & VoIP?
A hosted PBX (Private Branch Exchange-or phone system) utilizes VoIP (Voice Over Internet Protocol) technology. With a hosted VoIP phone service solution, your phone service is delivered over your Internet connection. This technology allows you to combine multiple offices or users together, even though they may be hundreds of miles apart. Your customers will see a seamless transition whether you are receiving calls to an auto-attendant, operator, or call queue. You can transfer calls across the world, record calls, place calls on hold, or send calls to any user's voicemail with the push of a button or click of a mouse. All of the setup and configuration is done by our team here at 1010 Technology Center.
This means we add users, change voicemail passwords, change greetings, add holiday messages, or even change the way your calls ring into your company.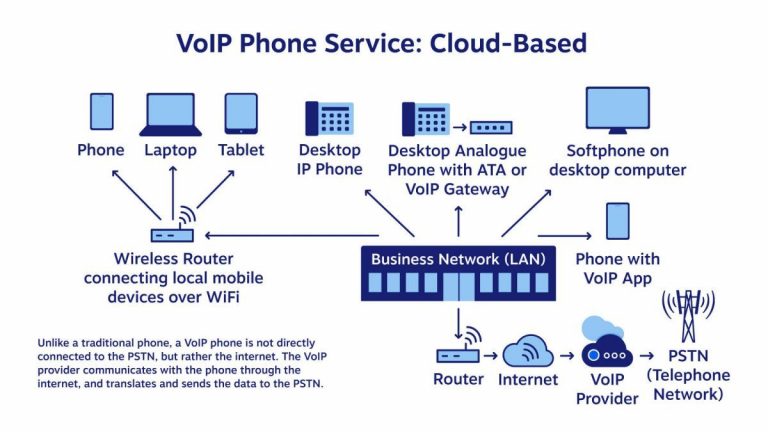 VoIP refers to phone services that are accessible through a high-quality broadband connection. VoIP is typically more cost-effective and scalable than traditional alternatives. With both Hosted PBX and VoIP, you and your team can work from the office, from home, on the road, or through your laptop, all while utilizing your company's communications solution to help maintain and uplift your image and business.